SPREADING
KINDNESS
ONE HEART
AT A TIME
WELCOME TO THE INFINITE LOVE PROJECT!
Give a Heart – Share a Smile – Create a Ripple of Kindness!
The butterfly effect is real.
One small act can effect so much.
Many acts of kindness are impromptu and random.
It's easy to give a heart when it's in your pocket (or purse).
Click the 'I want to give hearts' button, get hearts to hand out! 
Carroll County Agricultural Center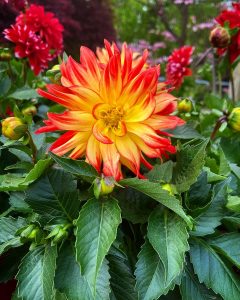 700 Agriculture Drive, Westminster, MD 21157
No event found!
(ABOUT HEARTS)

They were beautiful.
(ABOUT PAINT YOUR OWN SIGNS)

I am so excited to give these signs to my stepchildren. It is a great message and this gives them the chance to add their personality to the signs. Thanks for all that you do.
(ABOUT SIGNS)

Love my sign. Perfect Christmas gift. Thank you!
(ABOUT SIGNS)

I am thrilled and so was my sister who received this as a gift. I ordered three more as gifts. Thanks so much.
(ABOUT SIGNS)

Love your message and your products. I can't wait to give out the recent signs I ordered as Christmas gifts this year.
(ABOUT SIGNS)

Love the movement!!!!!!!
(ABOUT SIGNS)

Love my Sign, thank you!! Looking for the perfect place to hang it on our property.
(ABOUT SIGNS)

I love my Be King sign! It's beautiful, well made, and it spreads kindness!! Love it and love you guys!
(ABOUT SIGNS)

Just the notion of this project touched me. They (the signs) are even more impressive and beautiful in person! The colors are so brilliant and the words are so perfect. Thanks for making these and brightening the world one sign at a time.
(ABOUT SIGNS)

Love your message, your creative selection, and your positive spirit! Keep spreading joy and sowing the seeds of LOVE!
(ABOUT STICKERS)

They are adorable and shareable. Thank you!
(ABOUT SIGNS)

It's so beautiful and perfect and I love it! I can't wait to show my daughter when she gets home!
(ABOUT HEARTS)

You guys are amazing! Love the concept and the delivery.
(ABOUT SIGNS)

Hello Friends! I have never been so happy to see a stranger walk up to my door. Our family could not be more thrilled and excited to have a rainbow crayon of our own. We are so proud of the work that you are doing with the community and so proud to be a part of it! Thank you so very much for adding pops of color in what has been a pretty dreary world!
(ABOUT SIGNS)

Love it! Can't wait to hear from my granddaughter when she receives it. She's a 1st grade teacher in Caribou, Maine!
(ABOUT SIGNS)

We just love the whole story behind the signs. We are very pleased with our sign and placed it in our window for all to see <3
(ABOUT HEARTS)

Thank you so much for the beautiful hearts! I LOVE you guys SO MUCH!
(ABOUT HEARTS)

I met a wonderful person who gave me a heart in the airport. That kindness from a stranger inspired me to pass the heart forward. The message behind it is so simple and yet so powerful. I would love to get involved more.
(ABOUT HEARTS)

Thank you so much! I can't wait to spread kindness
(ABOUT SIGNS)

They LOVE their new sign!!! (Gift to daughter's family)
(ABOUT SIGNS)

Love our sign. We put it up in our front window. It looks amazing!