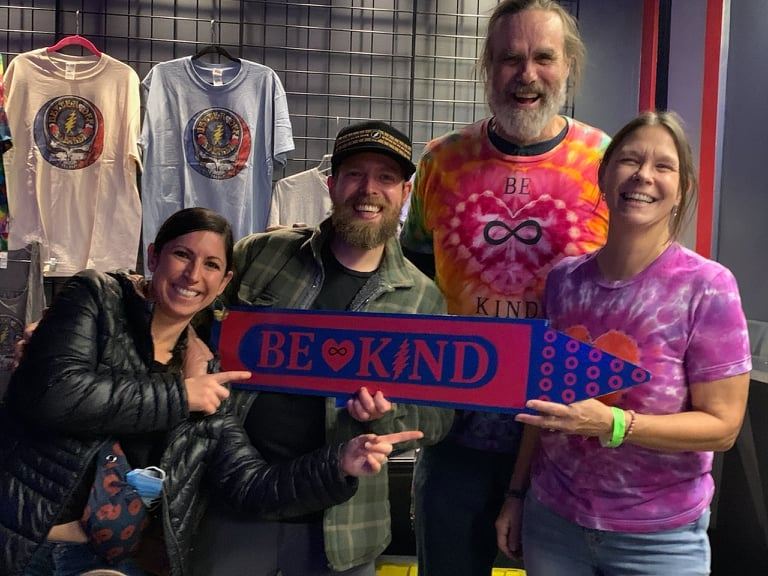 BE KIND Signs @ The Recher in Towson
The Grateful Dead cover band BETTER OFF DEAD is playing at The Recher,
and Action For Kindness is selling BE KIND Signs and merch!
Just in time for the holidays… enjoy a beverage, positive vibes, shake them bones, and get a BE KIND sign to gift!
This event is hosted by The Recher and 24-7 Entertainment. Tickets available online at etix.com or at the door. Doors open at 7, music starts @ 7:30.