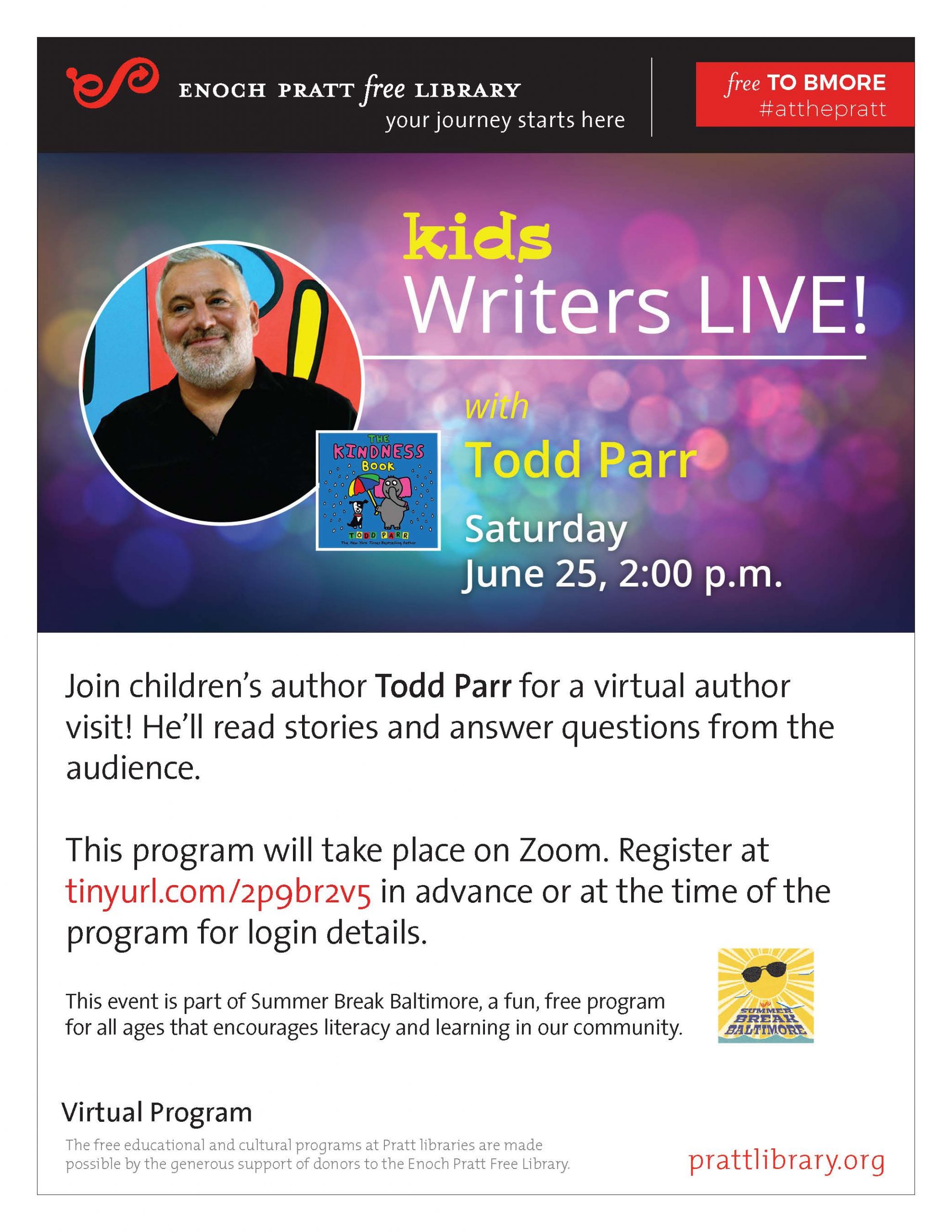 Govans Library Todd Parr Virtual Visit
Todd Parr, NY Times Best Selling Author of THE KINDNESS BOOK, will be making a virtual author visit! Join in on Saturday, June 25 at 2:00 p.m.
Join in on the 100th Anniversary Celebration of the Govans Library which includes The Govans Community StoryWalk®!
May 2 – June 30 the Govans Library StoryWalk begins and ends at the Govans Library Branch…
• Pick up a program guide that will lead you around to local schools and businesses each featuring a panel of Todd Parr's The Kindness Book in their windows.
• Read the panels and check off as you go.
• Do a Kindness Countdown activity.
• Upon completion of both, receive a free copy of The Kindness Book while supplies last.