HONfest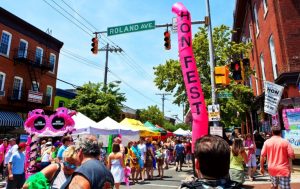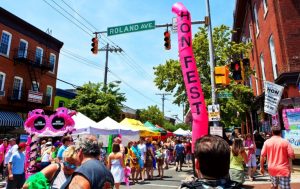 HONfest celebrates the working women who helped make Baltimore what it is.
"Hon", short for Honey, is a classic Bawlmer term of endearment. For generations, it has expressed the warmth and affection bestowed upon neighbors and visitors alike by our mothers and grandmothers.
Since 1994, HonFest has grown from the tiny Baltimore's Best Hon pageant behind Café Hon, to a nationally recognized festival that covers four city blocks on Hampden's very own 36th Street. In recent years, the festival has been acknowledged by The New York Times, Rachel Ray's Tasty Travels, Nightly News with Brian Williams, The New York Post, Southern Living, The LA Times, HGTV, CNN, and The New Yorker.