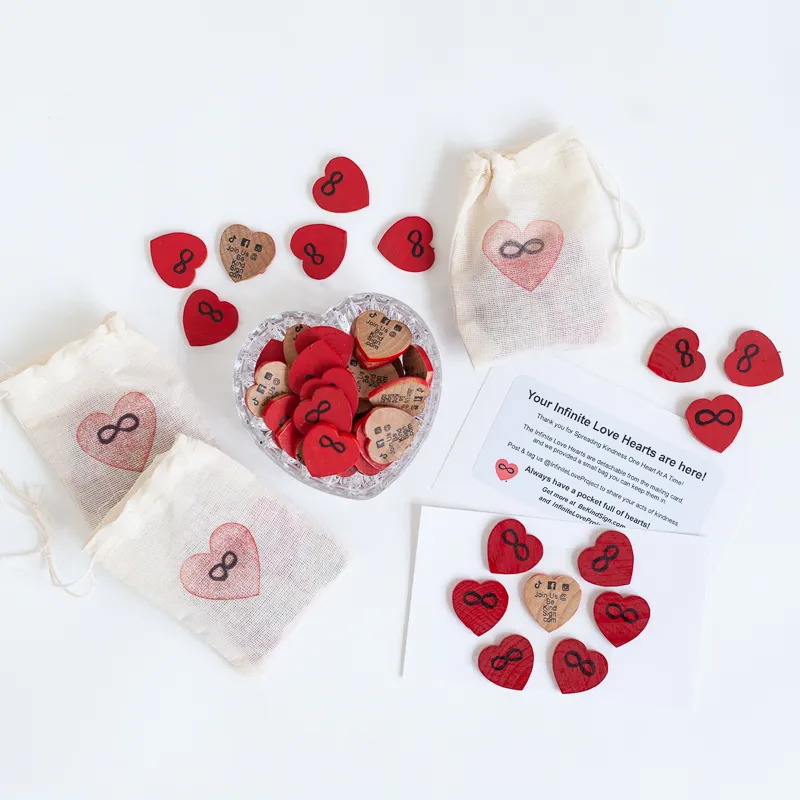 Random Acts of Kindness Day
Even though all of this week is Random Acts of Kindness week, today it's just a little extra special!
No act of kindness, no matter how small, is ever wasted. It spreads sunshine into other people's lives regardless of the weather.
You can get a free starter set of Infinite Love Hearts, purchase stickers, or your own BE KIND Sign!